Woodborough House dentist Dr Nick Fahey to host ITI Study Club evening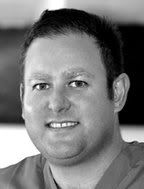 Dr Nick Fahey, Specialist in Prosthodontics and Implant Dentistry at Woodborough House dental practice will be hosting and speaking at the third ITI Study Club event on Wednesday the 14th September, which is to be held at the George Hotel in Pangbourne at 7pm, with registration starting at 6.30pm.
Speakers for the evening include Nick Fahey and Ashley Byrne, who is the Managing Director of Byrnes Dental Laboratory. Nick will be discussing 'Implants and Digital Dentistry: Is it time to move out of the stone age?'
The third ITI Study Club evening focuses on 'CAD CAM Technology in Implant Dentistry' and the aims and outcomes of the event are to:
Clearly explain the advantages of using digital technology in restorations for you and the patient and to show how these restorations can save time and money whilst ensuring the patient is getting a better restoration
To explain all the new materials and their benefits
To provide you with the information to ensure you have the correct material and technology knowledge, so you can inform your patient of the best restorations available
To provide you with information so you are able to implement these new restorations and techniques to reduce chair side time, improving profit and patient experience at the same time
The International Team for Implantology (ITI) was founded in 1980 by 12 experts planning ahead for the future of their field. Their objective was an alliance of specialists to pursue research and development in an important and as yet untapped medical area on a voluntary and idealistic basis. Today, the ITI has more than 8,000 Fellows and Members.
Through its growing number of national sections, the ITI ensures the exchange of expertise and know-how via a modern, quality-conscious end efficient network. ITI's mission is 'to promote and disseminate knowledge on all aspects of implant dentistry and related tissue regeneration through research, development and education to the benefit of the patient.'
The ITI Study Clubs have been set up to provide an effective method to disseminate knowledge in implant dentistry and promote interactive discussions among study club members. This is also an exciting opportunity to find out more about the Woodborough House ITI Study Club and the Woodborough House Ivory Club.
RSVP to [email protected] or call 0118 984 3108 by 6th September 2011 with dentist(s) contact details and GDC number(s) for CPD certificates. Places are limited and will be booked on a 'first come, first served' basis.
For more information, please visit: www.iti.org